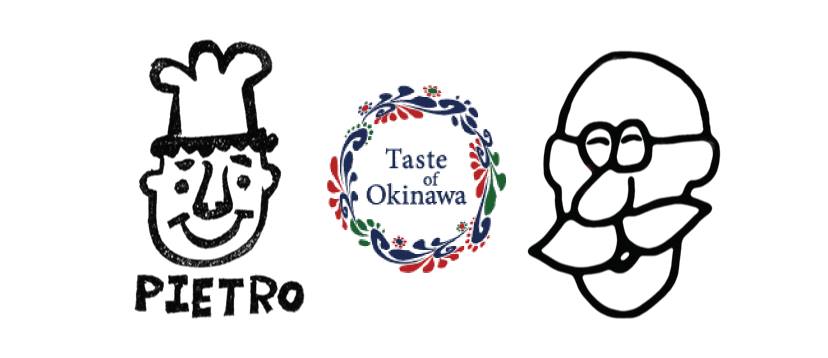 Here comes a new, exciting cooking class where the Italian dishes of Pietro Scòzzari meet the British cheeses of John Davis, 'The Cheese Guy in Okinawa'! For the first time at the coolest cooking school of Ryukyu: 'Taste of Okinawa', Tsuboya, Naha. The dishes will use uniquely John's best cheese: SMOKED, very probably also the best cheese of Japan. Let's make fresh pasta and other yummy dishes with our hands, then enjoy them at the beautiful restaurant/bar of the school. Everybody is welcome!
日本ではほとんど食べる機会のないイタリア郷土の味を、ピエトロスタイルで次々形にしています。
お馴染み沖縄チーズGUY・ジョンさんのスモークチーズをふんだんに使ってenjoyします。
英語をメインとしたクラスとなりますが、ピエトロの英語はとってもわかりやすいので、
ほんの少し英語が理解できれば、大丈夫です。
那覇の市場の中では、初めての料理のワークショップとなります。
クラフトビールも売りにしている「Taste of Okinawa」さんでの開催、
特別なビールもお楽しみいただけます。少し特別な時間をお楽しみください!
Sunday, February 26 at 11 AM – 3 PM
4500 yen per person
Language: English
Booking: pietroscozzari@gmail.com
日時:2/26(日)11:00ー15:00
場所: 'Taste of Okinawa'(那覇・サンライズ通り)
FaceBook : Taste of Okinawa
参加費:4500円 (材料費、会場費、講師料など含む)
内容:今回は、イタリアの中でも、北部の一部の地域で食べることができる「マルタリアーティ」や「ポレンタ」がメイン
沖縄チーズGUYのジョンさんのスモークチーズをふんだんに使った特別なワークショップとなります。
持ち物:筆記用具、エプロン
ご予約:pietroscozzari@gmail.com 又は、こちらのページからお名前、ご参加の人数をお知らせください。
キャンセルの場合はお早めにお知らせください。なお、材料準備との関係で、イベント2日前までにご連絡をお願いいたします。
◆当日は、ジョンさんのチーズの販売コーナーも予定しています。
◆会場ではクラフトビールの販売もあります。
【MENU】季節の食材などにより、若干の変更がある場合があります
The Sir MENU (completly VEGETARIAN; some dishes may change due to seasonal ingredients availability):
MALTAGLIATI ALL'AFFUMICATO DI JOHN E PEPERONI VERDI
(Handmade maltagliati pasta with John's smoked hop cheese and green peppers sauce)
maltagliati  pasta マルタリアーティ・パスタ  with スモークチーズとピーマンのソース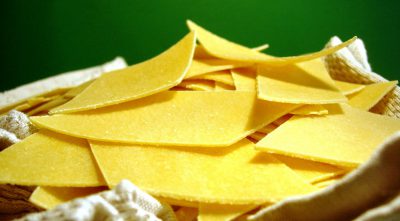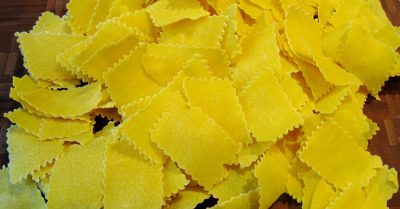 マルタリアーティは、イタリア北部エミリア・ロマーニャ州でよく食べられている薄い生地を四角形に切り分けたパスタ
「Maltagliati」は「male」(悪く)+「tagliati」(tagliatoの複数形)から来ています。意味は「うまく切られていない」
もともと形が不規則で、タリアテッレを切ってから余った生地で作られるからなのだそうです。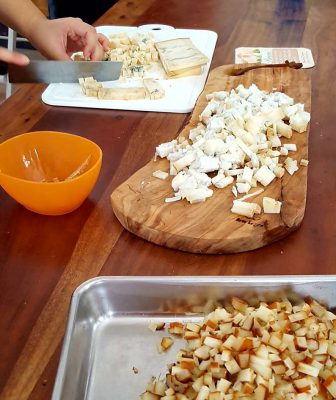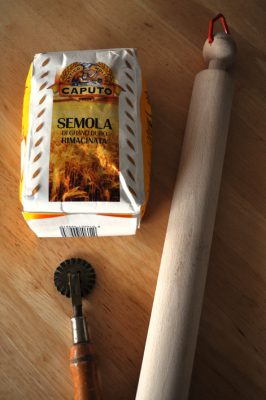 INSALATONA ALL'AFFUMICATO E OLIO DI SESAMO
(Big salad with John's smoked hop cheese and sesame oil)
ピエトロ・シンプルサラダ  withジョンのスモークチーズ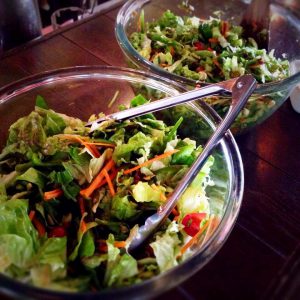 PANE CON SALVIA E AFFUMICATO
(Bread with John's smoked hop cheese and sage, plus Sardinia sea salt)
ジョンのスモークチーズとサルデニア塩のオリーブオイル・パン(ピエトロ人気のパンになります)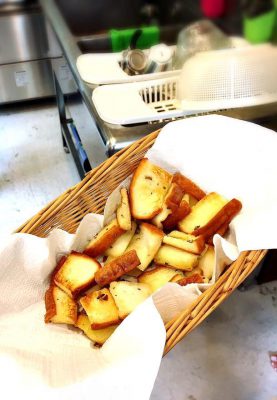 POLENTA E AFFUMICATO
(Traditional polenta from Veneto with John's smoked hop cheese)
ヴェネト(ベネチア近くの街)で食べられる「POLENTA(ポレンタ)」
とうもろこしの粉を水で煮込み、練り上げたもので、北イタリアではお馴染みの料理です。
(日本の方にとっては、ほぼ新しい"味"かもしれません。)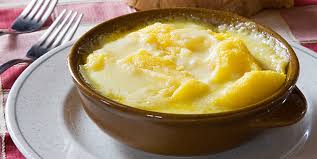 ESPRESSO
(Espresso coffee made in an Italian 'moka' machine; NO cheese!)
イタリアではお馴染み、エスプレッソマシーン「moka」を使った直火エスプレッソコーヒー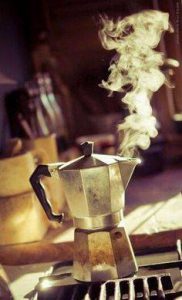 The main dish will be MALTAGLIATI ('bad cuts', in Italian), a irregular shape of pasta usually left from shaping other kinds of pasta (i.e. tagliatelle/fettuccine). Perfect for soups (as 'pasta e fagioli', pasta and beans), they are delicious with many different sauces. We'll make them using semolina flour and shaping them with SPRONELLE, an ancient cooking tool that reminds the spurs.
P.S.: 'Maltagliati' is also an Italian brand of pasta which makes not only matlagliati…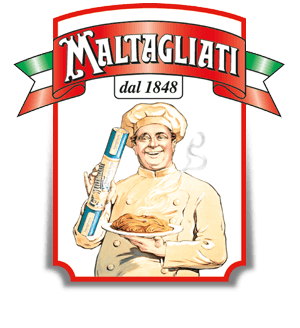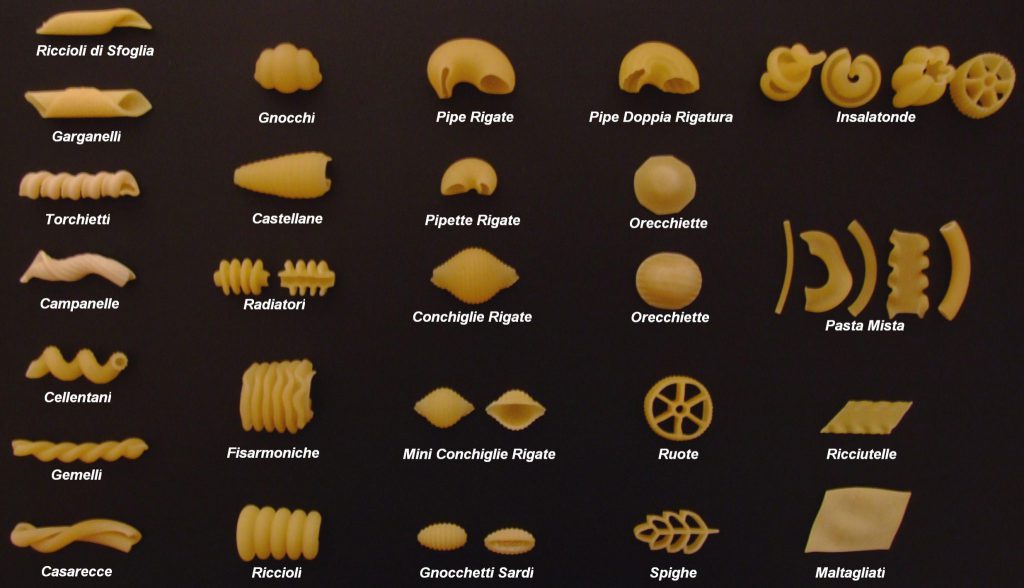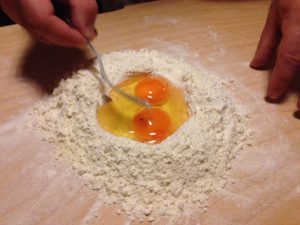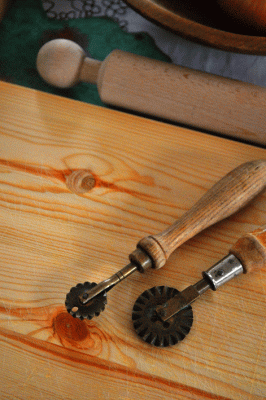 WHERE?
At Taste of Okinawa Cooking Experience
1-6-21 Tsuboya
Naha, Okinawa
phone 098-943-6313
https://tasteof.okinawa/
https://www.facebook.com/okinawacooking/

Taste of Okinawa restaurant and bar has a huge selection of beers and drinks (NOT included in the participation fee of this cooking class). Some of them match perfectly with the dishes that we'll prepare. In case you'll drink, please come with a second driver or take a taxi…
https://www.facebook.com/okinawacraftbeer/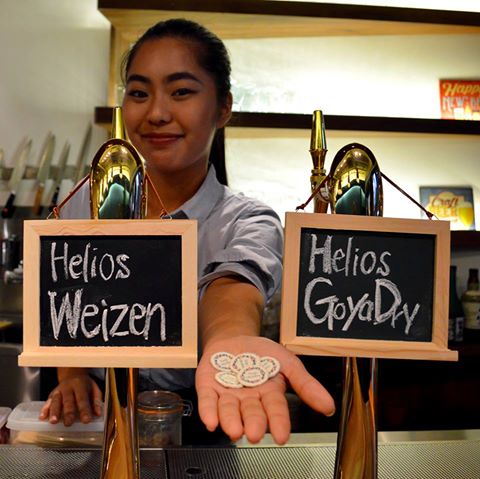 The Guest Star of this cooking class will be John Davis' SMOKED cheese. 'Affumicato' in Italian, has an amazing rich taste that matches perfectly with many dishes. As John wrote:
"A good phriend of mine phrom Sapporo, Phred Kaufmann, kindly sent me some hops. We ground these up and put them in cheese. We smoke this cheese and it makes a wonderful beer snack. In Japan, the chips used for smoking are usually sakura (cherry), but a chef in the Kafoo hotel suggested Whisky Barrel and it was an excellent suggestion. Incidentally, Phred is THE beer guy. He imports HUNDREDS of kinds of beers into Japan and can ship anywhere. You can find him on Facebook. Another good friend, Pietro Scozzari held a cooking class a couple of weeks ago using our cheeses. He made penne with bacon and Smoked Hop cheese. It was SOOOOOO good."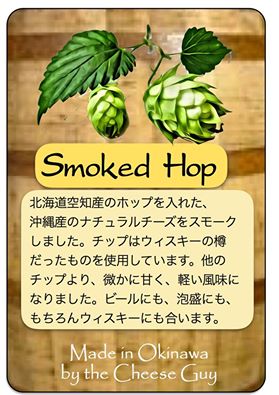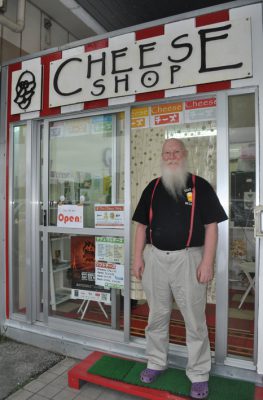 At the event, besides the delicious cheeses of John Davis, you'll find Italian 'moka' espresso machines for sale (new and used ones, around 2000-3000 yen each), spronelle (800 yen), cute aprons (500 yen) and cheese-related (graters, knives) imported from Italy.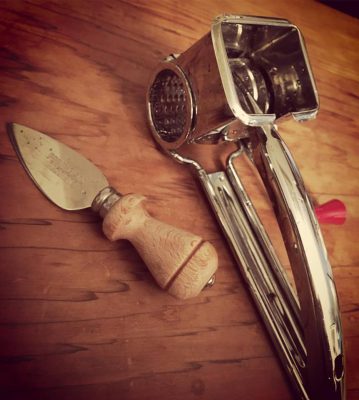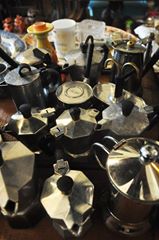 BOOKING, PAYMENT & CANCELLATION POLICY:
Please reserve not only on this FB page, but also at the e-mail pietroscozzari@gmail.com
Some people, sometimes, book through FB or email and never show up and eventually don't even bother sending a message before/during/after the class. Our classes have limited slots and sometimes are fully booked. Not coming in these cases means that other people miss the chance to participate. Cancellations within 24 hours from the class are not accepted: the full fee will be charged. Thanks for your understanding!
Payment on the spot before starting the class, GRAZIE!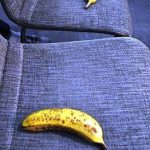 Simply the best cheese of Japan:
http://thecheeseguyinokinawa.com/
During the cooking class you will find all John's best cheeses for sale (not only the smoked one).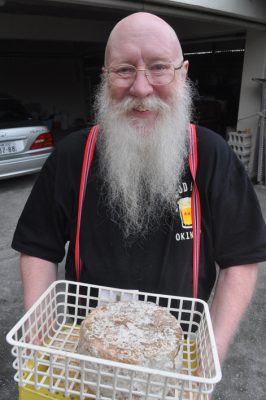 The class will be held in English (Italian only for bad words).
PARKING:
Some coin parkings are near the school (Tsuboya).
If you come by monorail the nearest station is Makishi (10 minutes on foot).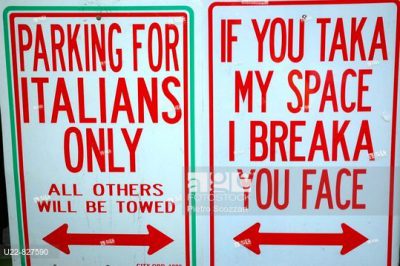 www.facebook.com/events/1865039553729155