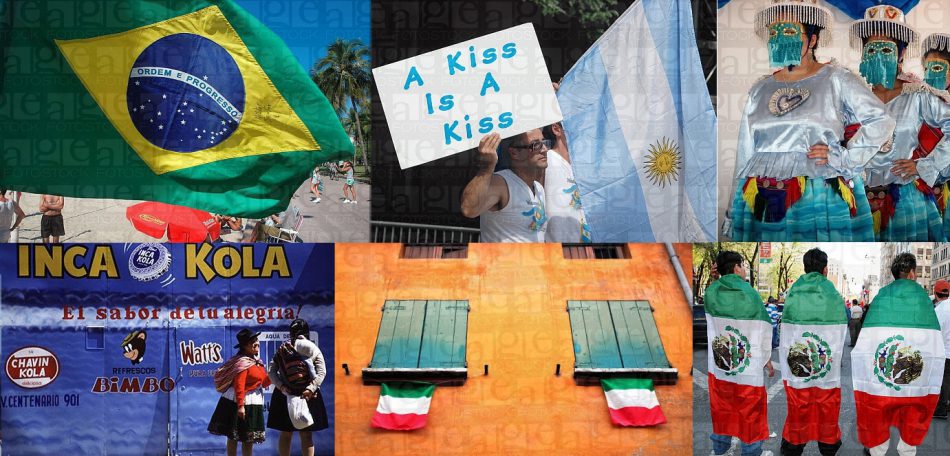 12月2日(日) Matsuri Latino 2018
第5回ラテン祭り in 那覇
12:00 – 17:00
那覇市津波避難ビル
沖縄県那覇市松山2-22-1 4F
Tsunami Shelter, 4th floor (rooftop; 3rd floor in case of rain), over the Max Value supermarket (different entrance, of course), Matsuyama, Naha.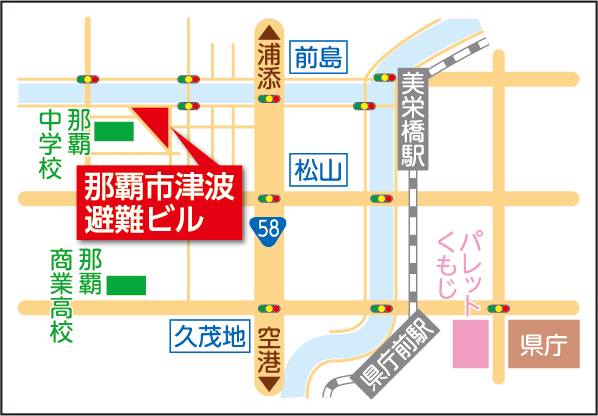 https://www.navitime.co.jp/poi?spt=02402.271674&fbclid=IwAR2FpczwNsHwsA1EC2Yh5jgt6prxGMNf1PA6pRwTXWMmDOGd9hnPuFikSW8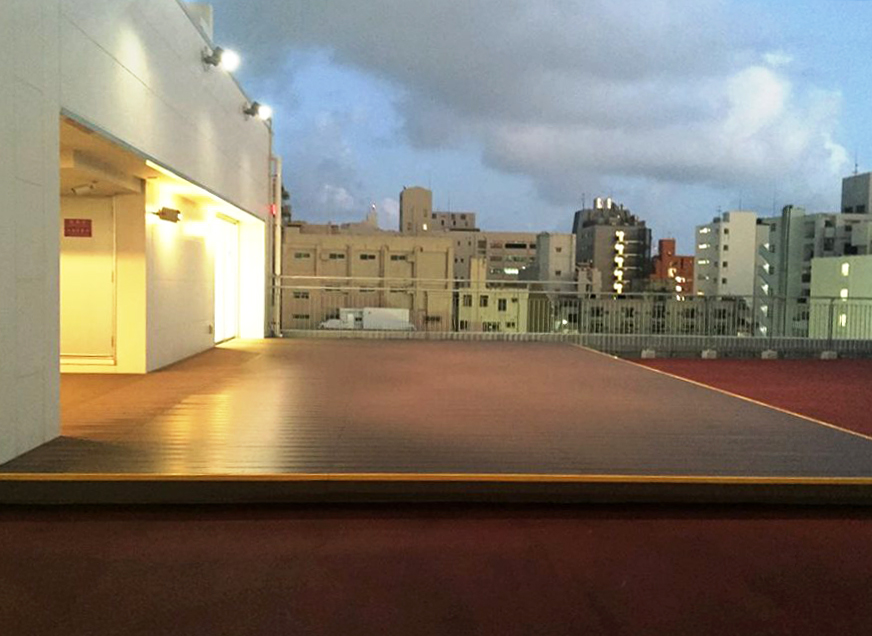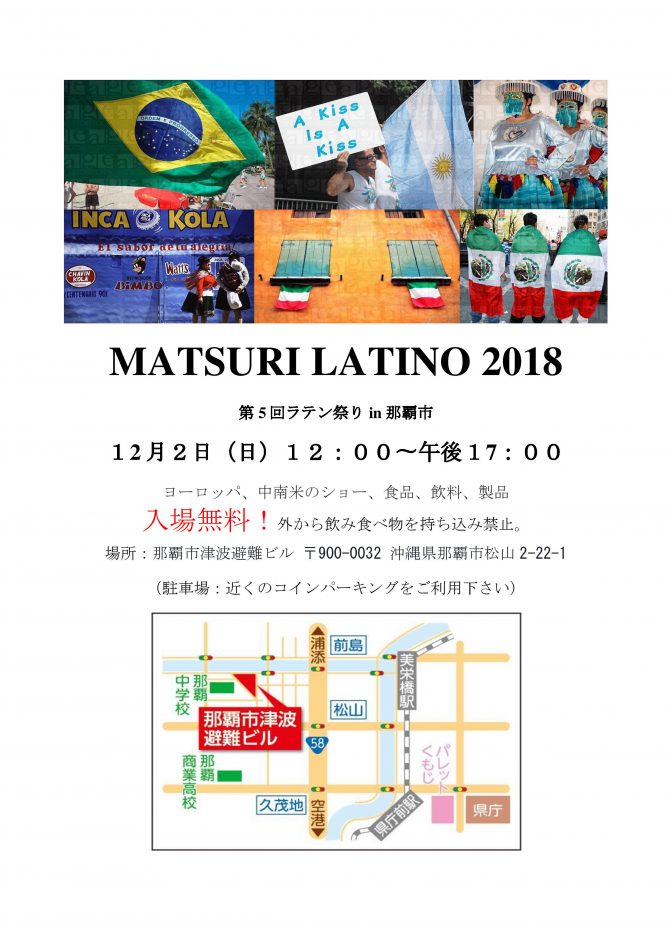 会場の関係で、食べ物・飲み物は、各国の方々、各参加者持ち寄りとなりました!
Here comes the 5th edition of Naha's Matsuri Latino, a liitlebig event that links the old, Latin Europe to our sisters and brothers of Latin America! A fullhalf day of authentic food, drinks, games, music, dance and fun from different countries of Latin Europe and Latin America. FUN FUN FUN!
Sunday 2nd December, from 12 noon to 5 p.m., rain or shine.
At the new Tsunami Shelter, Matsuyama, 4th floor/rooftop (3rd if rainy), Naha.
FREE entrance, no food nor drinks from outside.
Everybody is welcome!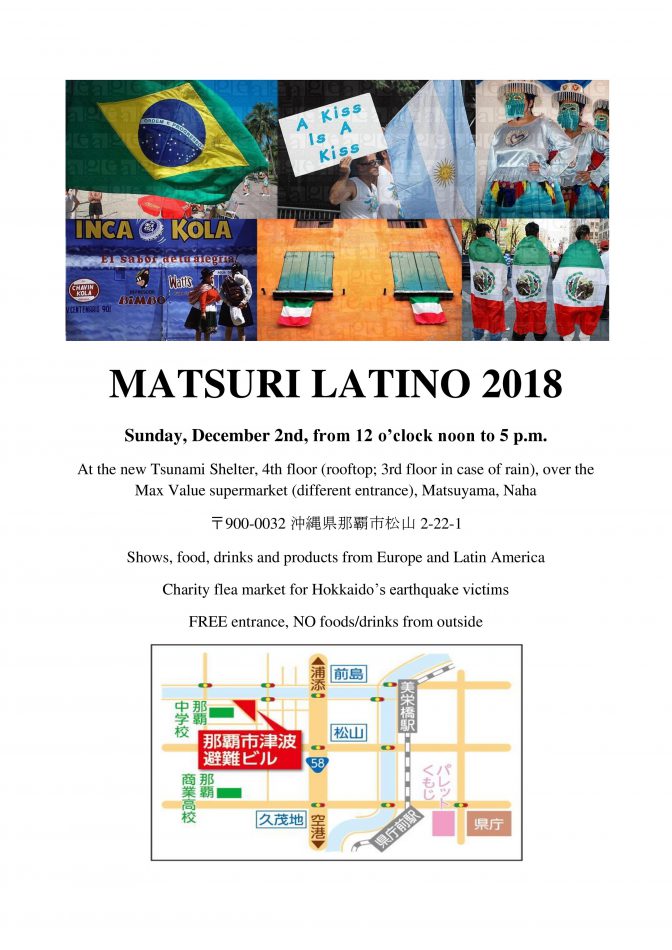 http://www.facebook.com/events/331813380722182